Iceberg is located in the heart of North America, centrally located in Winnipeg, Manitoba, Canada. Less than five minutes from the James Richardson International Airport, and adjacent to the main freeways linking all major highways and rail lines in and out of Winnipeg, makes for an easy and seamless transport of product.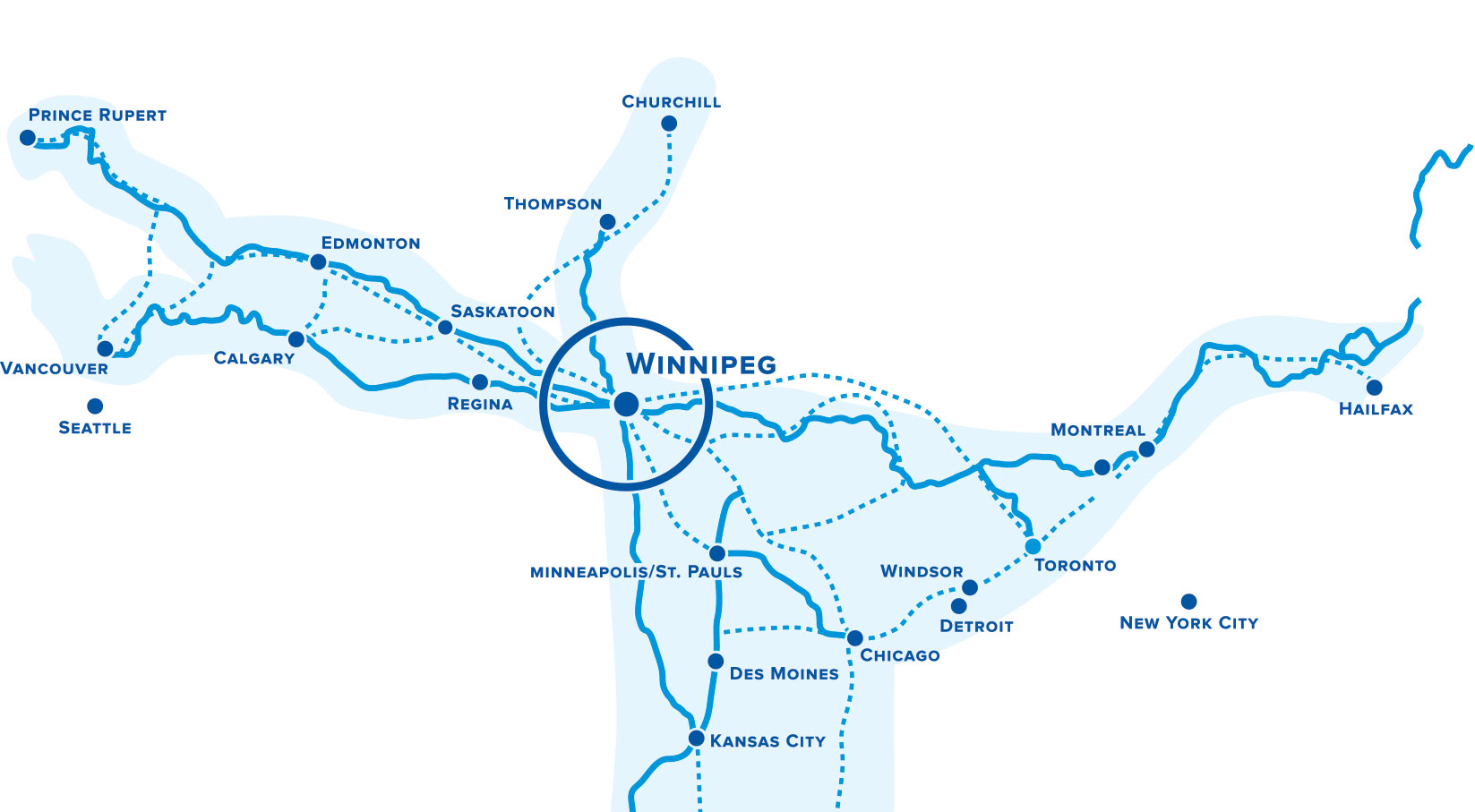 We are licensed for both imports and exports by the Canadian Food Inspection Agency & are HACCP approved for storage of frozen beef, pork, chicken, turkey, bison, lamb and other meats, fish and seafoods, packaged goods and entrees, fruits and vegetables for worldwide shipping & receiving.
These licenses are critical in the operation of our business as well as for food safety. Such as ensuring all goods received at our warehouse is below freezing and maintained at -18°c or lower. By being registered, our clients never have to worry about the integrity of the frozen foods stored.
Temperature Control Advantage
Upon arrival at our dock, temperatures are taken on all products to ensure the integrity of products have not been compromised during travel. This allows clients the security of knowing that their products have arrived at our dock, have been received at same temperature as shipped, and in a safe manner.
Cross-dock, same day receiving and shipping, and reassembling of trailers for exporting is a service we offer our clients. Whether we are unloading a trailer of pallets and sorting for multiple destinations or unloading cartons and assembling for specific orders, Iceberg will save our clients time and money by becoming a centralized location for delivery.d.
Clearing customs is always our priority and with our thorough knowledge of documentation requirements, we ensure your orders properly clear customs. We take pride in the ability to adapt to the ever-changing laws & custom regulations in today's global market.
Individual Service Advantage
Our clients have a competitive advantage over their competitors due to our attention to detail, hands-on approach, and fast turn around of goods.